Magnificent Birds Of Prey: Kaleidoscope (Self-Released)
Philly quartet in thrall to nineties alt. rock unveil new LP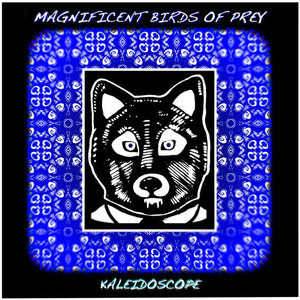 Recently, I had a beer with an old friend, someone I knew from high school. We cut our teeth together on 1990s alternative rock. Although our tastes within that spectrum were and remain quite different (he's into heavier stuff, while I'm into what morphed into math/post-college rock) we asked, practically in unison, what happened to that good old radio alt-rock that was the anthem of our youth?
I'm going grab that friend again. Maybe you can grab yours in the process too. When I get his ear, I'm going to recommend that he take a listen to
Kaleidoscope
from
Magnificent Birds of Prey
, a band that feels like they too pine for the 1990s when alternative rock was radio and consumer friendly. Songs on
Kaleidoscope
aren't ground breaking, but they feature solid guitar leads with a tight, driving heart behind them. One can't listen to "Sticks And Stone" or "Can't Wash My Soul" without feeling like someone was wise enough to simplify the equation.
That's where that friend and I were always different. He was a rocker true and true, guitar god worshipping, basement room filled with instruments and pedals and I was the writer. My basement room is a repository for books and notes. If you're having that pint with that old friend then do him (or her) a big favor and pass along the word. Rock isn't dead and it isn't so damn complicated either.