Lee Ranaldo and the Dust: Acoustic Dust
Former Sonic Youth axeman issues misfiring collection of unplugged tracks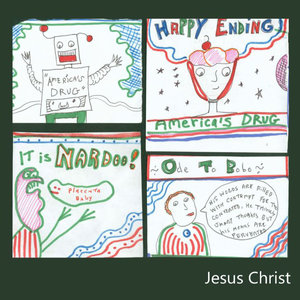 My esteem for
Lee Ranaldo
is second to none. Perhaps second to few. In a vapid universe of pop stars and fly-by-night phenomenon, he's an artist. Ranaldo's 2012 album,
Between The Times & The Tide
was one of my sleeper favorite albums of that year. They were ragged, blow out tracks with sloppy buckets full of heart, like so many from the ten other records in his vigorous catalogue.
Now Ranaldo, working with his solo persona, The Dust, has collected a few of his favorites in acoustic costume and the results are sorta, meh. The inconsistent feeling of
Acoustic Dust
is perhaps the only consistent aspect I could cull from repeat listens. The opener, "Hammer Blows" and others like "Angels" glower as one expects from such grimacing originals, but there is an oddly resigned feeling on tracks like "Key/Hole". Somehow, when stripped down, the enigma has all but checked out of the songs, which have for a generation, defied definition.
Sometimes Ranaldo brings out his staple, dusky brilliance, and others not really. Other times, he feels like a post-punk version of James Taylor. Now, before you get off your rocking chair about my slagging off on Saint Taylor, let me say this: He has a place at the table, bigger than most contemporary American musicians, but I don't see his analogue with a founding member of Sonic Youth. I just don't.
Lee Ranaldo and the Dust Links