Le Corbeau - Moth On The Headlight (Fysisk Format)
Born out of long nights comes Le Corbeau's bleak delights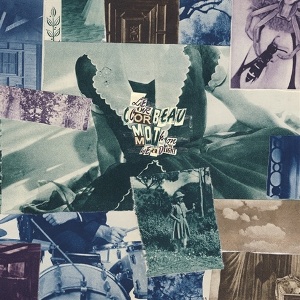 Much like the production history of the film from which the band takes its name - financed by a German studio founded in France, during World War 2 occupation.
Le Corbeau
-
Moth On The Headlight
(Fysisk Format) is a complex and demanding listen.
Otherwise known as 1/5th of Oslo based indie-rock band Serena-Manees, Øystein Sandsdalen founded this project in 2006. His latest is the third outing, following 2008's comparatively cheerful, eponymous debut and the dingy but less abrasive 'Evening Chill / Montreal Of The Mind' a year later.
Moth On The Headlight
is not for the those of a sunny disposition. Born out of long Norwegian nights, it is endlessly bleak. Almost visceral. The guitars and bass are densely layered together like a moody Sonic Youth. The drums thump and pound with a cold, determined drive, and when the vocals are present they offer little respite, rumbling in a husky tone reminiscent to My Bloody Valentine.
This is an album which is claustrophobic and dissonant from the outset but, like a classic film noir, remains stylish in its execution. Parallels can also be drawn with fellow Norwegian Post-Rock act The Low Frequency In Stereo, although Le Corbeau is far darker. A record which would best be consumed by yourself, with some dry bread and a glass of red wine. Not a nice one though, you don't deserve it.
The rabbit hole is at it's deepest on 'Another Moment When Time Stands Still' and 'Mizogumo (Head In The Trees)' when the distortion is really piled on. The record reaches a stunning conclusion on '1959' which distinctly feels like the morning after something bad has happened although with an air of relief. At least it wasn't quite as bad as it seemed at first. Yes, it will all be ok. Until the next time.