Josh Matthews: Co-Patriot (Self Released)
Second album of urban-infused folk from Nashville native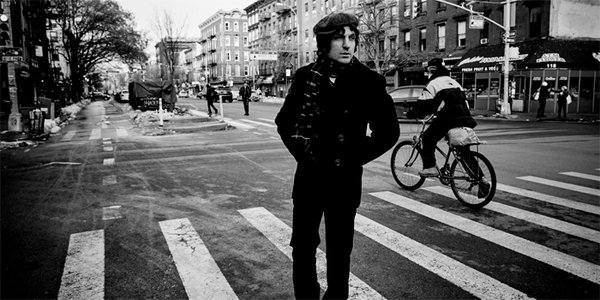 Sometimes the act of simply naming a few comparable artists can illuminate a relatively new performer. My first trawls through
Co-Patriot
by Nashville's
Josh Matthews
led me to a couple of analogs, the social protest folk of Gil Scott-Heron with the discrete weirdness of ex-Moldy Peaches performer Adam Green.
Matthews is at his most accessible when crafting his strangely heartfelt songs about love lost and domesticity. His tracks "A Good Life" and "Level Ground" feel like outtakes from Green's 2008 album,
Sixes & Sevens
a sort of cute-core expression of wanting to find someone as weird as you to grow old with. Matthews has a genuine earnestness that anyone, aside from the most callous hearts, would be charmed to receive. His voice delivers a sensitive and introspective lyrical message feeling at home on a spoken word poetry stage. It's quite difficult not to imagine Matthews standing under halo lights, book open on the lectern, reading the words to "Way Before I Ever Knew You" like literature.
Not everything on Co-Patriot is defined by a cute costume of accessibility though, and these are among the album's most memorable tracks. Matthews assumes an almost disambiguated persona on "Bag Of Rocks" among the more interesting examples of his songwriting depth. Not only is the metaphor for the burden of lost intimacy an apt one for his overall motif, its cleverly played out like an in process recording. There are few aspersions cast toward polish and finery. A similar raw and honest quality pervades "Dear John" a drunken, end of the night hymn, which strips Matthews down to basic guitar and a tinny recording of his voice that sounds like it was pulled from a dirty, telephone booth recording.
Josh Matthews is a songwriter and artist for all seasons. His record resonates with alternating glimpses of depth and humor that begs to be taken at face value.