Jordan Okrend Experience: Dance By The Riverside (Self Released)
Folk singer/raconteur brings New Orleans and country influences to down home new set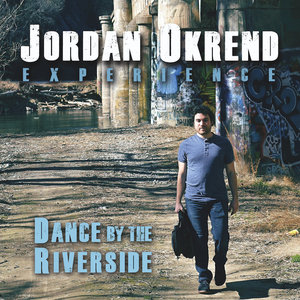 Singer, songwriter and poetic raconteur
Jordan Okrend
delivers an honest song like few others of his ilk. On his latest,
Dance By The Riverside
, the North Carolina artist blends solid roots rock and folk elements with bluesy undertones in a refreshing manner.
One of the first things you're made to crave in Okrend is his voice. On the lighthearted Changing My Mind he displays a little of Harry Connick Jr's New Orleans sass. Whether his song takes him on a soft track, as it does on the country influenced Tomorrow or digging into the delta grit on the title track, it's all delivered with a bundle of heartfelt energy. Okrend does the obligatory political thought rap track justice on Unity and although the sentiments feel topical, the results are somehow a tad bit ordinary. The guitar work on Dance By The Riverside is solid and Okrend shows off some curious style, but it's not the lead factor. This is an album with voice.
If there is anything to detract from Jordan Okrend's latest it is the relative shortness of the album, only eight tracks, most of which fall into the uniform pop song length. This leaves me wanting more of it, not less. Anyone looking for experimentation, or anything like progressive rock or folk elements, won't find it on
Dance By The Riverside
either, but my sense is that Okrend isn't reaching for that. This is a collection of down home, of honest, of a storyteller telling a story.