John Stuart Mill: Forget Everything (Scioto Records)
Reissue of US underground stalwart John Schmersal's (Brainiac, Enon) 1999 solo LP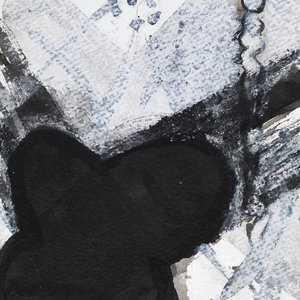 It's absurd to think that the famed British economist recorded a low-fidelity, garage rock masterwork in 1997. I'm saying, he's been dead a hell of long time.
John Stuart Mill
is a project by guitarist
John Schmersal
(late of underground cult faves Brainiac and Enon), a mercurially ragged 4-track experimenter that has been gone a pretty long time too. As seemingly all things prematurely lost these days though, his lone 1999 solo album
Forget Everything
has resurfaced, polished for a fresh re-release.
Why now? For one, John Stuart Mill is quintessential Dayton rock from around the mid-1990's, meaning Guided By Voices territory, one stretch of turf that is always ripe for exploration. Why now for these thirteen bedroom confessions? Because they are among the freshest of the form.
For those who (wrongly) claim that lo-fi rock is loose, perhaps passionless, more hedonistic than beautiful, "Refresh The Anchor" an honest, mournful ballad proves that notion poppycock. Schmersal blends an intimate guitar track introduction with a closing movement formed around eerie keys, creating an uneasy, almost dirge-like effect. It's the demo version of something gorgeous. These thirteen songs are noise rock at one of its many crusty zeniths, tracks ranging from playfully buoyant ("Desiree Has Toothe Decay") to blown out, Pavement garage jams ("Now And Forever") to the brink of dissolution ("Organ Donor 97") everything on
Forget Everything
has a unique place.
While the album is exceedingly raw and comes with a gritty, tactile feeling, it's pretty accessible and once you're through it, your curiosity has only just peaked. Schmersal drills intimacy deep into each track, leaves the listener raw, and for those who lament the last days of tape, don't despair. The wait has been worthwhile.