Ishmael Ensemble: Visions Of Light (Severn Songs)
Superb second LP from Bristolian collective essaying jazz, trip-hop and electronica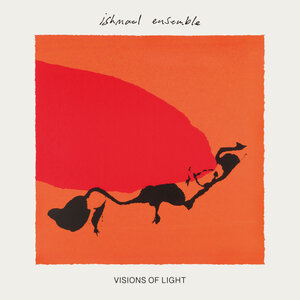 If you're looking for an innovative jazz-infused soundtrack to summer, look no further than this latest album by Bristol based collective
Ishmael Ensemble
. Guided by saxophonist Pete Cunningham – who also produces – this is a fine follow-up to their brilliant 2019 debut
A State Of Flow
, which justly scooped acclaim from the glossies and the broadsheets alike.
A restless desire to explore results in an often wonderful redefining of possibilities by an outfit who may loosely sit under the heading 'jazz collective' but dip fluidly into other musical pools – from trip hop and ambient to rock.
The opening two tracks give little sense of the variety to come. Intro channels trip-hop above soundscape jazz like the wonderful Wraclaw Zimpel, while the beautifully limpid Feather – with vocal by Holysseus Fly - could be by Cinematic Orchestra.
This languid mood gives way to something far more diverse, where lashing guitar and drum breaks – from Stephen Mullins and Rory O'Gorman respectively – on tracks like Soma Centre and the Massive Attack-influenced Empty Hands are set against clever jazz counterpoints, muscular synth by Jake Spurgeon, plus more gorgeous vocals.
The staccato dance beat, jittering electronics and swirling keys boards of
Wax Werk
- with vocal by Holysseus Fly - is reminiscent of Ms John Soda at their no p. or d. peak, as is the superb Morning Chorus, whose slow modulated voices ride a skittering electronic backdrop washed through with sweet melancholy.
Looking Glass sees singer, harpist and strings arranger Stanlaey (aka Bethany Stenning) take centre stage musically and vocally with a high lilting delivery that gives you an idea of what Kate Bush might sound like if she turned to jazz, matched by phrasing that nods to early Bjork.
The title track is a short-but-sweet melange of tinkling keyboard and horn accents, while The Gift pairs more fabulous vocals – this time from Bristol trio Waldo's Gift – amid swirling electronic keys and lush strings. The ravishing slow burn of January brings the album full circle back to the vibe it began with – ending a musical trip worth putting on repeat over long summer days.
4/5