Hannah Peel – Journey To Cassiopeia (Real World)
Other-worldly in the true sense of the word, brass bands and analogue synths collide on a stunning trip to the furthest reaches of the cosmos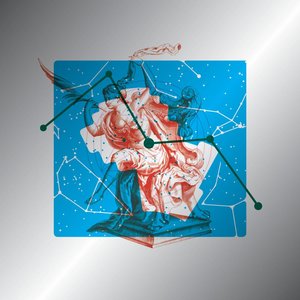 Northern Irish electronic composer
Hannah Peel
first found recognition with her mesmerizing, home-produced 'music box' EP
Rebox
featuring covers of 1980s synth/dream pop outfits like Cocteau Twins, Soft Cell and New Order.
This was followed by a critically lauded 2011 debut album
The Broken Wave
(review) plus further limited edition EPs – the electronic
Nailhouse
in 2013, contrasted with the mainly analogue
Fabricstate
in 2014. 2015 saw the release of another covers EP,
Rebox 2
, featuring Peel's takes on tracks like John Grant's Pale Green Ghosts and East India Youth's Heaven How Long.
Peel still found time to form The Magnetic North with Simon Tong (The Verve, The Good The Bad And The Queen, Gorillaz) and Erland Cooper (Erland & The Carnival) – check out their 2016 album
Prospect Of Skelmersdale
. Last year also saw Peel release an acclaimed solo album,
Awake But Always Dreaming
, that was voted ' Album of the Year' by Electronic Sound Magazine.
That album's moving exploration of memory – both its formation and loss – illustrated Peel's admirable willingness to take on weighty themes through music. But Peel's magic also involves unifying richly evocative brass – here, a 33-piece colliery brass band – with other traditional instruments alongside the hypnotic arpeggios and kosmisch sound textures of analogue synthesizers. No surprise she has drawn comparison to pioneering electronic music legends like Daphne Oram and Delia Derbyshire – who created the
Doctor Who
theme tune at the groundbreaking BBC Radiophonic Workshop in the early 1960s.
And there's a gloriously retro beauty to this latest album which represents the musical love that for long has dared not speak its name... Yep, this is a concept album, based on the idea of an intergalactic journey from Earth to the star constellation of Cassiopeia, exploring themes of space, time and mortality by telling the story of an eighty-something woman - Mary Casio - and her lifelong stargazing dream to leave her South Yorkshire mining town of Barnsley and visit Cassiopeia.
While letting the often breathtaking music flow over you, further name checks crop up. Goodbye Earth could be 1980s Vangelis (topical given the new
Blade Runner
movie now out) before the first appearance of gorgeous brass provides a slow finale - continued in the long brass notes of the poignant Sunrise Through The Nebula Cluster.
Spritely massed brass, glockenspiel, timpani and little blasts of tuba come together to memorable effect in Deep Space Cluster, which sounds at times like a lost out-take from minimalist composer Philip Glass's iconic
Glassworks
album.
Andromeda M31 fuses scratchy vocalisations with eerie synth-and- brass that conjures up a movie soundtrack of a landing on a dangerous planet, with jerky drums adding to the tension amid crazy swirling synth motifs – before things go glorious trippy with a mix of Bond-style booming brass and psychedelic electronics.
There's a pleasing sweetness to Life Is On The Horizon that nods to the more contemplative moments of great overlooked British geniuses like Basil Kirchin – particularly his 1966 opus Abstractions Of The Industrial North.
Archid Orange Dwarf is a masterpiece of sweet melody and spine-tingling electronic and brass timbres, which gives way to an incredible symphonic finale in The Planet Of Passed Souls, culminating in a melancholy coda of brass and simple choral song.
Peel is coming to the end of a rare series of UK dates, so grab a chance to see her if you're anywhere near Barnsley (The Civic) on October 21 or Basingstoke (Anvil Arts) on Oct 28 to experience a truly wondrous and distinctive British talent.