Fuzz - II (In the Red)
Ultra-prolific US garage rock doyen Ty Segall returns with second helping of his Fuzz project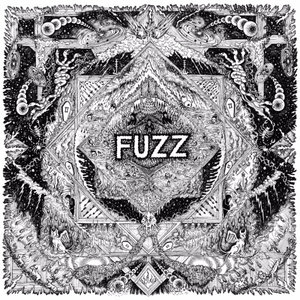 Garage rock maven Ty Segall is a notable figure on the American rock landscape for (among a great many things) his prolific catalogue of projects, contributions and collaborations. He represents the prioritization of production of preciousness. At a positively precocious twenty-eight years old, with boyish complexion, simpering grin and dimples still in tact, Segall has contributed his hazy stamp to more records than most musicians three times his age.
In his
Fuzz
costume, Segall sheds a lot of skin. Gone are the glam and roots rock personae, replaced by something much fiercer. As a love letter to early roots metal and glowering psychedelica (as evidenced on the brooding, autumnal "Let it Live" which begs the image of leaves falling from the boughs, slowly)
II
feels like a chance to shred the latent 60's motifs that pepper independent rock. Seagall pulls his Black Sabbath records off the shelf for inspiration, layering Tony Iommi worship all over the doomed, robust metal riffs on "Pollinate" to the Ozzy Osbourne styled vocals displayed throughout, whining, laying quasi-mystical taunts on the listener are prevalent throughout. It's difficult to listen to "Bringer of Light" and guess its progeny is some forty years after
Masters of Reality
.
Of the favorite tracks (and there are many) are "Say Hello" with
LA Woman
era Doors toned introduction; the bubbler definitely percolates on "Pipe"; and the deceptively gentle "Burning Wreath" which will end up on a Halloween highlights record someday. When the album ends with the fourteen-minute title tracks, a sprawling medley of hard riffs and spacey jam interludes, as a listener I'm a little wrung out.
II
hits every metal mark. It's a robust fantasy and winks at the need for frightening spectacle. I don't like gilding the lily (and I'm not entirely sure if calling
II
a complex and challenging record qualifies) but the Fuzz manifestation of Seagall puts a necessary measure of intrigue back in roots metal.
Ty Seagall is a brilliant imitator. With every release it becomes increasingly difficult to characterize him as anything but a provocateur of the highest order. While Fuzz, and more specifically
II
are not necessarily masterful, they pay tribute and evolve what bands like Black Sabbath and Blue Oyster Cult innovated a generation ago. Artists are, in so many ways, churning through and updating past conceptions. That in mind, Segall belongs under that definition.