Faust - Faust is Last (Klangbad)
Still giving so much after 40 years in the game.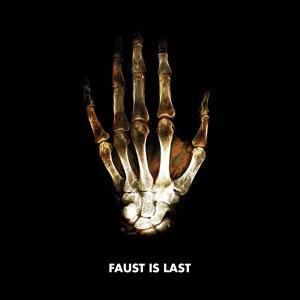 German supremios Faust have spent a 40 year career creating weird soundscapes, tribal influenced pychedelia and artful white noise crescendos. Their first effort for ten years is certainly a little audacious but they've earned it, and their mainly instrumental compositions ooze panache and originality.
Faust have always been the most bewildering of the 70s German - so called - "Krautrock" bands. Their early music included folk influences, tape loops, industrial drones and barking cryptic lyrics.
Countless line-ups have introduced many influences, and like American band Tortoise's newest release, Faust attempt to reconcile those age old enemies of punk and progressive rock. 'Hit Me' and 'Don't Buy Your Shit' sound like when the punks took acid, with distorted Iggyesque vocals and garage guitars.
Surprisingly
Faust is Last
is still a cohesive album, even when it lurches from sublime combinations of jazz and psychedelia to industrial rock grooves that somehow work. It is this heavy sound that meshes it all together, and elsewhere ('Steinbrand') delightful walls of sound are closest to Mogwai in style but harbour their own uniqueness.
The two CDs are complimentary and contrary.
Faust Z
is more like a bonus CD with just seven tracks and
Faust A
has the lion's share of music, consisting of 14 tracks. It begins beautifully with the hair rousing sound of a cement mixer being dragged over a concrete floor. There's also an ominous drone which is quickly overshadowed by colourful guitars, like Hendrix's 'Spanish Castle Magic'.
Faust Z
has brilliant moments as well, like 'Softzone' which meanders like a soundtrack to the psychedelic monks, and 'GhosTrain's long and droning groove is a haberdashery of tribal beats and sonic climax.
It has difficult moments, but
Faust is Last
is not necessarily an indulgent record. It is long, and proggy, and trippy, and you might still ask yourself that familiar double album question – why couldn't they have whittled this beast down to 40 minutes and made the album of the year?!
You have to remind yourself of Faust's musical legacy. They didn't make all that tape looped avant-garde weirdness, now regarded as some of the finest work of the 70s, for nothing. Repeated listens will be rewarded with a rich and diverse tapestry of sounds. Not for the feint hearted though.