Ethan Jano - I'll Be Fine (Self Released)
Eastern Pennsylvanian based troubadour's debut is steeped in classic country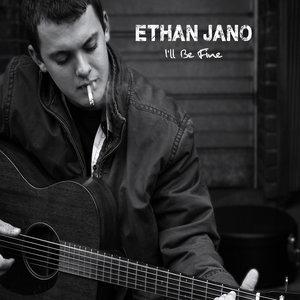 Ethan Jano
's track "The Burn" deals with right side versus wrong side of the road values. My immediate response to this is, cool: lines drawn are bell cow content for country artists whose pre-occupation is on something other than mere appearance.
Eastern Pennsylvania born and bred, Jano doesn't just look the part of country rock and roll icon. By day, he's a blue-collar mill worker, whose bio seems to call back to the working class sense of decency and protest at Americana's deep core.
His debut album
I'll Be Fine
is chock full of a dozen standard styled tracks, from the off the rail western romps like "How You Should Be" and the hill-stomping title track, to his slower tempo statements of refusal, "I Won't Go." Jano isn't necessarily into complicated finger picking, and his voice strains with just enough nuanced delivery to retain his intrigue. At no point did I get lost in his lyrical content, but at no juncture did I lose interest in his meaning.
Jano is more of your Hank Williams disciple than
Nashville Skyline
era Bob Dylan or even Johnny Cash (although their marks are on this record, no lie). His slow, pining track "It Still Remains" resonates feeling and genuine reflection on loss. Sometimes a confused man needs to sound, well, confused, rather than rife with riddles.