Eagulls - Eagulls EP (Sexbeat)
Prog-punk merchants Eagulls are all ready to drop their new self-titled EP, after a slew of European tours with distinguished acts such as Iceage, Ceremony and Pulled Apart By Horses. Written between manic nights in the heartland of our beloved continent, the homegrown Leeds boys have honed their native rawness and abrasive, but somehow melodic, sound against the backdrop of tour vans and distant lands. Eagulls spent 2011 shooting out splits and singles and downloads and EPs all over the shop, achieving critical acclaim and bringing their indie-hardcore to the masses. These five lads have come a long way in their short time together, and this EP is what they have to show for it.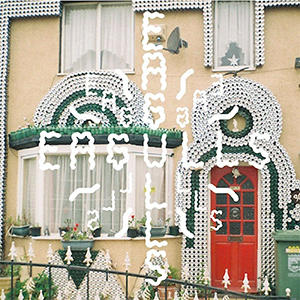 '
Coffin
' swaggers in with aquatic distortion, spewing out a brutal amalgamation of trad-punk riffs and hoarsely yelled vocals, set to the melodies of accessible indie
á la
Tribes
. It's elegantly messy like putting a ballgown in a blender, but this chopped up hardcore sound succeeds in striving forth with the genre rather than trying to relive the past. The clutch of tracks on the EP: '
Coffin
', '
Moulting
', '
No Ifs, No Buts'
, '
Cripple (Hypokalemic Periodic Paralysis)
' and '
Still Born
' give birth to a sound recalling the devil-may-care attitude of
Black Flag
and everyman struggle of
Blur
. This all shimmers through a murky swamp of
Yuck
-esque fuzz, bringing a fresh, more easily accessible take on
Eagulls
' repertoire.
Though the group are still young (their debut single is scarcely eighteen months old), their mature releases demonstrate a talent beyond their years which is already creating a chattering underground. Given the exposure,
Eagulls
could easily work their magic on a bigger stage. It's just a matter of time before the band find themselves a home in the annals of indie, nestled quite comfortably between
Dinosaur Jr.
and
The Vaccines
.
The EP is released on transparent green vinyl and digital download on the 16th July, and if ordered from the label's site, they'll chuck in a free hand-drawn poster by the band themselves. What a bargain.
Catch them at a launch show 19th July at Camp Bassment, London or 20th July at Brudenall Social, Leeds.