Dylan Carlson: Conquistador (Sargent House)
US underground rock doyen issues big hitting set of heavy instrumental grooves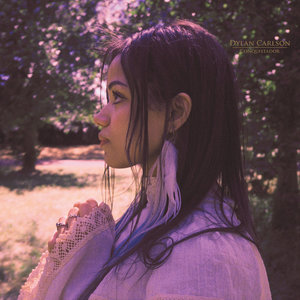 To postulate that
Dylan Carlson
's wire-haired visage belongs in the pantheon of heavy music would be a gross understatement. Link to the Kurt and Courtney drama. Relentless innovator. Front man of doom metal pioneers,
Earth
. Each time the man spins off on one of his scorched grooves, he's reinventing a genre of music.
On his last album, 2016's
Falling With A Thousand Stars...
Carlson restlessly experimented with heavy versions of British folk ballads. The record was filled with characteristic riffs and came off surprisingly accessible, but was ultimately lacking in the dusty saddle ambience found in his more defining work. With
Conquistador
Carlson gives his listeners more of what they expect, slow spun guitars with wide-open glassy eyes, mournful passages fit for peyote ritual and axe wielding mysticism. The five-track album's title song and centerpiece, the 13-minute opener is patient, leering in the twilit shadows of his imagination. Carlson's guitar repeats over a bed of light feedback creating a stripped back and evocative scene setter.
The instrumentation gets bluesier on When The Horses Were Shorn Of Their Hooves which clocks in short of six minutes, feeling relatively brisk following Conquistador. Guitars come through thicker and full of heart. Even on the instrumentals, which all of these five tracks are, Dylan Carlson successfully weaves a narrative. The one-minute interlude, And The Crows Descended reeks of a smoke smeared Western, the scene after high noon when the thoroughfare is littered with the dead and the townsfolk feel reasonably sure they can come out of hiding.
What Carlson has always brought to the table is a genuine sense of musical identity. The guitar work and underlying production aesthetic on
Conquistador
could come from no one other. Most appealing in everything Dylan Carlson produces is a signature lack of conceit. While others struggle to hammer their listeners with the labyrinthine depths of their concepts, Carlson simply plays, allowing his instrument to dictate what's going on. The searing guitar on Scorpions In Their Mouths gives me a tormented, almost claustrophobic feeling with restless cymbal rattles filling the background.
Earth and Carlson are one, but as listeners discover, they are not exactly the same.
Primitive and Deadly
this is not. The closing track, Reaching The Gulf is sweet relief, washes of watery feedback and what are, for Carlson, spritely guitar lines. Yet, under all of that glimmering blue surface is that undercurrent, a familiar layer of doom, daring the listener further in.