Drowse: Cold Air (The Flenser)
Underscored by shoegaze textures, the Portland-based DIY project release a stunning, confessional work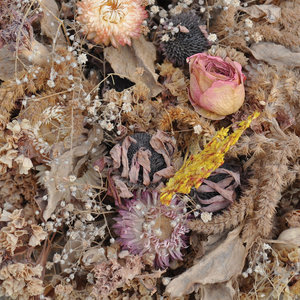 Drowse
is Kyle Bates, a Portland, Oregon post-rock/shoegaze artist who comes to this record with a couple of well-received EPs in his past. His newest though,
Cold Air
isn't a recording that sets itself up to simply receive accolades, ensuring its creator can move on to the next thing. This is a record of such sublime confession, entangled religiosity, filled with rain-streaked windows and dangling moods that are so real and visceral, one might say that this is an album that requires an air of caution.
Bates makes no secret his struggle with mental health and the writing/recording of
Cold Air
comes on the heels of his recovery from a full-blown breakdown, full of drugs and alcohol, deep paranoia and the wrong kind of commitment. Ultimately, this is a bedroom project, but at no point does it feel like a one-man band sitting bedside. Opening with shrill tones, Small Sleep swims around in watery synths as a single guitar picks in, rising above the wash toward its gradually arriving end. There is a spoken vocal sample at the end of the track, appearing far in the back of the mix, barely audible but begging for deep listening. The wash of sound bleeds out into more traditional, down tempo shoegaze on Quickening which feels like one of those classic Slowdive or My Bloody Valentine songs, Bates singing in hushed, haunted tones that eventually crackles out to an intermission, (Body) reprising the spoken samples. Although after many listens the lyrics press through, on initial experiences the disembodied voices feel a little like instruments, a la The Cocteau Twins.
While the album depicts rare, fragile emotional moments, Bates does a splendid job allowing his catharsis a listener friendly air, especially on tracks like Rain Leak and the spare, acoustic drug confessional, Klonopin which is as much about the instrumentation as his core concept. Slowly, it becomes obvious that the vocal samples are about a woman describing a catastrophic breakdown, but from an outside in perspective; the Bates vocals delve the reader into the crumbling psyche by turning himself inside out.
From any angle, Cold Air comes off as really stunning work. I'm not usually a fan of 'drug albums' or the guided trip into madness, but Bates has converged on something special here, a la Mount Eerie's
A Crow Looked At Me
and it's in-depth treatment of disease, loss and the subsequent grief. A track like Death Thought creates distance with its otherworldly use of bells and chimes that it is harrowing to listen to; similarly, the mechanistic swirls on Knowing are seasick and disorienting. I don't know if the message here is that hope exists at the dark, hellish bottom of psychosis, but there are a few glimmers. Through the thick churn on Two Faces and the rising guitars out of the drone on coda, Shower the album's longest track, a feeling resonates not unlike surfacing of sorts. My sense though is that whether or not Bates is resolved, he's opposed to our resolution at the end, choosing instead to lose his listeners in confusion, helpless and a hint of embittering confusion.
Coming to the end without clear path out is one effect of genuine art. At the end,
Cold Air
counts itself as just that, a commanding piece of music that begs for repeat listens, perhaps spread over time and with additional experience.