Dog Society: In The Shade (Self-Released)
NYC quartet return with third album in twenty one years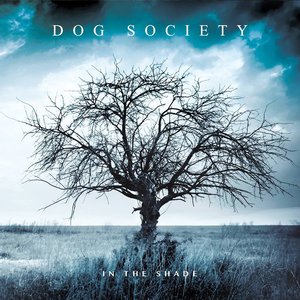 Almost twenty years passed between New York City's
Dog Society
's 1993 debut record
Test Your Own Eyes
and their self-released follow up,
Emerge
in 2012. Incubation periods are among the most enviable and interesting facets of the quintessential rock lifestyle, defined by result, both personal and creative.
Dog Society's new album opens with "Heal Me Friend" which is a balls out rocker, featuring frolicsome, rolling drums and ascending guitars over brash vocals.
In
The Shade
isn't quite the record that the opening track promises though. It is deceptively morose and peppered with an array of introspective moments, evidenced by the focus on down tempo tracks like "Oleander Girl" or "The Killer You Can't See" which are more polished, melancholic looks at lost love.
The guitar led band draws heavily on vocal harmony in their song craft, creating glimmering, rich choruses. The human voice is, in fact, the epicenter of most of the songs on the album. Even when the band chooses to turn up their amps, I feel like a persistent, underlying need for understanding.
Older and dare I say more mature, Dog Society has crafted an impressively diverse record with
In The Shade
. The twelve tracks provide an in-depth showcase of straight forward rock styling, each worthy of that morsel of hope that another twenty years doesn't need to pass before they follow this one up.