Devon Williams: Gilding The Lily (Slumberland Records)
Shimmering post-punk influenced dream pop from the LA native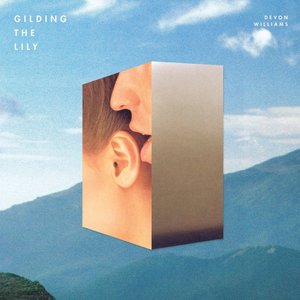 Dreamy. Evocative. These are the words that constantly come to mind while listening to Los Angeles pop artist
Devon Williams
's album
Gilding The
Lily
. Even when he's turned up and rocking ("Puzzle" and "Deep In The Back Of My Mind") a swirling, ethereal feeling lays out as the foundation of his sound.
There is an undercurrent of middle-period New Order and Teardrop Explodes throughout the album, high praise there. Williams a strong Ian MacCulloch (Echo And The Bunnymen) influence in his effervescent vocal delivery and restrained recording style. He weaves beautiful, mournful tracks, my favorite being, "Lost My Concentration" a song that would be the jewel in any proper compilation of '80's post-punk influence.
Wiliams' songs give big pop as evidenced by "Pendulum" an up-tempo gem. Emotion is the through line on
Gilding The Lily
transcending standard pop and rock genre talk. It's the emotions that define and the songs that delivering this message come out a diverse collection. The experience of the record actually translates to something like indulging in a mix-tape. His most gorgeous songs "Flowers" and "Rabbit Hole" strike me as the stuff of a bold boy's long distance song dedication.
The third full-length album by Williams,
Gilding The Lily
stands out as an emotional culmination for a capable craftsman. In the subtlest means possible, he's shaking the earth beneath his feet, one stirring track at a time.