Daphni - Jiaolong (Jiaolong)
Dan Snaith started out his musical adventure under the moniker of Manitoba, this later changed to Caribou, and now he has another name to add to his extensive list of musical projects, Daphni. Over the last few years, when not busy touring with Caribou or supporting Radiohead, Snaith has started to do DJ sets under the Caribou name. This Daphni record seems to be his attempt to establish himself as a DJ in his own right – as it is definitely the most dance orientated album he has created to date – and is an extension of the ideas started by the 2010 Caribou album, Swim.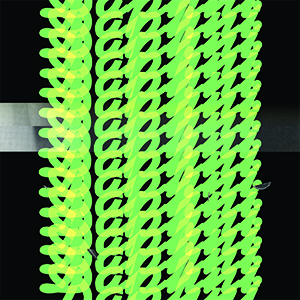 Most of Snaith's previous work was clearly influenced by the dance music scene, but he seemed to be holding back and creating dance influenced music that would also sit well in your living room. This
Daphni
album however, is a full on '4 in the morning', sweat dripping of the ceiling Club type album. This album is the sound of a man letting go musically, and exploring something that has clearly influenced him for ages, but he has never wanted to fully venture into, similar to the newest
Four Tet
album,
Pink
.
But whereas
Four Tet's Pink
is an album that is heavily fixed into being influenced by the blooming UK bass scene,
Jiaolong
is a lot more spacious and varied. There are some club bangers on this album, but it also takes its influences from jazz, house and techno. Its almost like he has taken all his previous work, mixed it together, and then made it suitable for a club. Like
Pink
by
Four Tet
, this is a brilliant album. These two albums have definitely made the house music scene a lot more inventive and interesting, lets just hope it lasts.