Dan Lipton - Breathing In (Self Released)
Washington DC based singer songwriter releases folk and alt. country inspired new set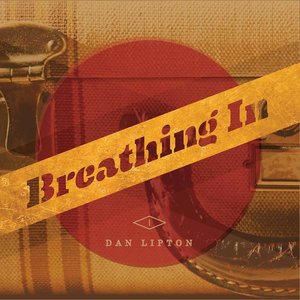 Dan Lipton
's aptly titled record
Breathing In
opens on a gentle, acoustic roll before the title track blossoms into nearly four minutes of paradox and reflection. It's the kind of song that emulates uncommon April, Sunday afternoons, warm and carefree. While a beautiful, defining nugget of Americana, it isn't necessarily extraordinary. Lipton happens to litter his twelve-track album with similar gems.
The harmonies on
Breathing In
are a cruelly beautiful hypnotic device, songs like "Whiskey And Wine" and "Come On Georgia" vibrating with free-living soul. Lipton plays his traditional country guitar in a welcome, bright style, picking and grinning throughout. The record feels like a it's in a constant state of reverie, whether at the world at large on "Ride The Bus" and "Television" or it's own heart sick weariness on "Dark Water" and "Shade In The Shadow" he's keen eyed for the stitches that bind our disjointed worlds together.
While a few turns of phrase feel lyrically simple, reaching for the easy line rather than the gems of poetry that certainly exist (the aforementioned "Television" comes across as didactic and obvious, leaving you to say, "of course") this should not steer you away. Lipton has a keen grasp on his sense of place, sun-dappled, grass between the toes, a little slice of long missing comfort.