CocoRosie – Tales Of A GrassWidow (City Slang)
Larry Day gets passionate over what might just be CocoRosie's greatest record to date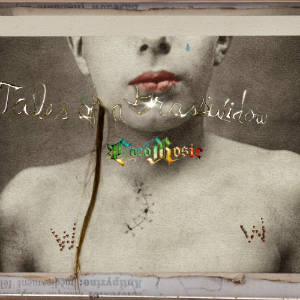 Here we have the fifth full-length record from quirktacular siblings
CocoRosie
.
Tales Of A GrassWidow
is the fruit of three years hard graft from the US born, Paris-formed duo
Bianca
and
Sierra Casady
('
Coco
' and '
Rosie
', respectively), who are roughly a decade away from their debut record, La maison de mon rêve, which was never meant to escape beyond a small circle of comrades. The pair originally started out by blending folk and electronica with children's toys, creating a haunting concoction that was as intriguing as it was, at times, creepy. Now, they've wandered into even more experimental territory, forming noises that walk a tightrope between the artificial and the organic, between the avante-garde and the pop.
'Gravediggress' is a conversation between
Björk
-ish baby talk and a spectral operatic voice. It's a fricassee of fizzing pop and whirring, hissing locomotive percussion. Despite the clear synthetic nature of the track, it wears a majestic natural façade. 'Child Bride' is a sacred synth hymn, a throbbing funeral march of steampunk robots made from wood and brass. There are ancient woodwind noises, a kind of African percussion and Aboriginal 'bwawps' (for lack of a better word). It's mystical, entrancing and possessed. 'Harmless Monster' opens with the cawing of crows, then launches into a cavalcade of macabre piano melodies and the frail, hushed warble of Bianca drenched in post-dubstep beats. It assumes the ballad role of the album, though only loosely so.
The sisters have taken it upon themselves to craft this record with a message at the core. Though there are fragments of pop and passages of detailed experiments, CocoRosie wield words on a deeper issue: "[to] free society and protect the planet from the corrosive effects of patriarchal belief systems". The record details the oppression of women and the traumas they face. Some efforts are subtle about the message, while others, such as the aforementioned 'Child Bride', are pretty blatant and succinct. The pair have also helped found activist group
Future Feminists
alongside
Antony Hegarty
,
Johanna Constantine
and
Kembra Pfahler
, which aims to alter society's perception and treatment of the more female gender.
Despite the serious intentions behind the music, the songs aren't sermons on how to live, nor are they self-righteous preachings. Still, they are enjoyable beyond CocoRosie's intended reading. 'Villain' is a cut featuring hip-hop beats, '50s horror movie synths and hacked-apart vocals: "I should have taken it myself / with uncle Freddy's knife / 'cause the grave is very suiting / for a bloodless daughter bride." There's obviously a subtext to be explored here, but it can be interpreted as a mere story, fabrication or fantasy. The record has a vital, underlying premise, though it can also be appreciated in terms of storytelling and pop – it's not just about the cause they're fighting.
CocoRosie have always sculpted wondrous off-kilter records. Tales Of A GrassWidow is no exception – in fact, it actually serves to enhance their status. This is an album that manages to split their disjointed style and separate its parts. All their idiosyncrasies, from the jittering synths to untamed vocals, are reformed into a more fluid brand of music, one that's far more accessible and structured. Their penchant for tinkering with ideas and creating unique aural experiences remain. Of course, they wouldn't be CocoRosie otherwise, but this album isn't just about collecting ideas. The process may have been arduous, it may have been long, but it's definitely worth the wait: this is CocoRosie's finest moment.