Christian Kjellvander - A Village: Natural Light (Tapete Records)
Genre defying Swedish singer-songwriter returns with excellent new set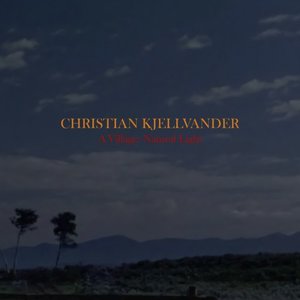 It's well known that the words Swedish and ingenuity are never far apart. Christian Kjellvander truly typifies this notion with his music and bewitching new album,
A Village: Natural Light
is simply no exception. Every track on the record pulses with life; evoking a subtle pathetic fallacy with its timely Autumn release.
'Shallow Sea' begins the ebb and flow of emotion with an eerie ringing of the acoustic guitar that bookends the opener. Its minor scale percolates through to delicate piano bars before distant reverberating guitar intertwines with the lyric, "
You can come down like a hawk on me
" - ultimately lamenting the absence of a loved one. Following is 'The Dark Ain't That Dark', a song seemingly about tainted community spirit where "
the dark ain't that dark but with more than one heart, it will tear you up
" is manifested by the ghostly backing harmonies. Nevertheless Christian's rich and soulful vocals shine through with dreamy chords and funky guitar picking.
If you want a memorable chorus, 'Midsummer (Red Dance)' will enchant you with its dark and brooding soundscapes. Yet 'Riders In The Rain' will move you the most. It's a track that chills right down to the bone and makes you contemplate the mark you leave on society. If
A Village: Natural Light
"
is an album about living, loving and dying… about staying and riding it [the struggles of life] out
." as close friend of Christian, Henry Toft, suggests then 'Riders In The Rain' is poetically beautiful. In turn, the lines "
Please forget me when I'm gone. I was never here
." are rendered simply devastating by Christian's sumptuous vocals.
This first half of the album provides a poignant glimpse into the world Christian has painted with his songs. The second half lets us further in and inks out a journey through life in this world just as artfully as the first. However love seems to be at the heart of it all even right up to the end at 'Gallow' - "
Spread your wings but don't fly away just lay with me for tomorrow
", the key here perhaps being that no journey through life should be taken alone.
Despite its obvious themes and ensemble of soundscapes,
A Village: Natural Light
can't quite be branded a folk record. Alongside a good deal of his previous work, Christian Kjellvander's latest addition does not fall into one category or genre. Uniqueness defeats all expectation and allows the Swedish singer-songwriter's artistry to be appreciated on its own merits.