Charlie Sayles: Charlie Sayles And The Blues Disciples (Fetal Records)
Storied US bluesman who counts Pete Seegar and Bill Monroe as former collaborators issues new LP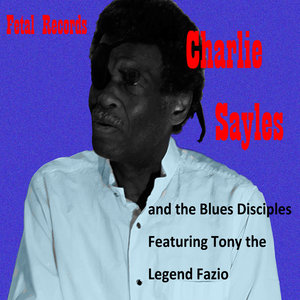 Good, old-fashioned blues. Everyone knows that timeless recipe, and as the mercury spikes into summer temps, you come to crave the smooth, sweet sound.
Modern day blues man
Charlie Sayles
is simultaneously sumptuous and raw, beginning with the purr of bass guitar and percussion, deftly layered into live production.
His traditionally based sound harkens back to all the masters and up to the more contemporary, RL Burnside. The warmth that exists throughout his album,
Charlie Sayles And The Blues Disciples
gives each track an immediate emotional impact, like "Vietnam" a song rife with pain that feels like its coming from the artist stage just across the backwater bar. A few times, Sayles vocals are so hushed and riddled with pain and so muted that it's nearly impossible to understand what he's singing. Like with all great blues though, what the song says hardly matters as much as what it conveys.
The song subjects on
Charlie Sayles And The Blues Disciples
tend toward altruism murmured environmental rapping on "Green Peace" and a few didactic Christian themed tracks "Jesus Christ" and "These Chains". Charlies Sayles reminds his listeners that the world of a blues man has gotten a little more complicated lately. It's a hot mess out there and Charlie Sayles is making the broadest lyrical appeal, which seems apropos in this day and age. Just like it was way back then.