Cashavelly Morrison: The Kingdom Belongs To A Child (Self Released)
Americana/roots singer-songwriter brings new energy to the form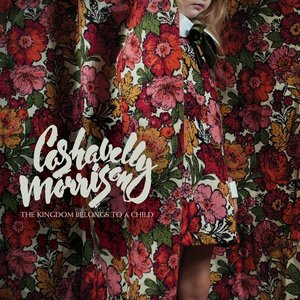 Any artist caught up in the surging tide of roots rock and Americana finds the same uphill struggle, that being the plague of sameness. Whether that be in repeated influences or the bland interpretation, so much feels like all the rest.
Cashavelly Morrison
, singer and songwriter from the rolling hills of West Virginia throws herself heart first into that movement on her new record,
The Kingdom Belongs To A Child
, more haunted and glowering than many contemporaries. Morrison breaks those shackles with sad songs about life, built along the distinctly human strains of Bon Iver with the story telling moxie of more seasoned artists like Loretta Lynn. Her song, "Emory" feels like a bittersweet tune should, reflective and lost, at heart about the search for completion.
The same staggering, in search of, quality can be found in the ominous "Iodine" and "Breakwater" which come from the Sun Kil Moon school of placing a gentle menacing tone beneath beauty. You're not far into
Kingdom
before you realize that Morrison isn't just an accomplished artist; she's in control of her craft, eschewing the temptation to gray her songs. Instead she infuses each of them with a singularity, a voice and often, a challenge, which makes this collection of songs so much greater than just an ordinary object of beauty.