Carla Bozulich: Quieter (Constellation)
Art-punk singer delivers fantastic, adventurously varied new set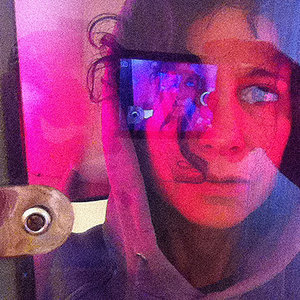 From the dank, third floor DJ booth of my college radio station, I recall spinning a few Geraldine Fibbers records on my late night show. That memory strikes me as curious now, some twenty years later, as I have Fibber founder
Carla Bozulich
's new record,
Quieter
playing in the background, a piece of music that strikes me as being as far from that blues-influenced punk touchstone as I could possibly imagine.
Bozulich has had many lives in her musical career. In her recording and releasing music as a solo project, we get something vastly different in sound and feel. The collection of seven songs featured on the album aren't punk (aside from perhaps the ethics) and it isn't blues (except that they evoke an aching heart) so for fans of the Geraldine Fibbers this may be quite arrested. What Carla Bozulich has transformed into, on this record in particular, is a baroque crooner, a latter day Marianne Faithfull figure capable of articulating deep and captivating emotions while spinning mournfully curious noise.
What becomes clear is how much witchcraft is native to Bozulich's voice. On Let It Roll she lays out captivating, minimalist bell tones with piano as bedrock for her painful singing. Deep, bellicose strings provide the foundation for Sha Sha but they're accented with light percussion and dancing cymbals. Really though, it's the beautiful way that Bozulich uses her voice. It's an instrument, its affect not unlike a Cocteau Twins record where you feel her meaning on a far different level than the words could convey to you. Perhaps the most accessible track on
Quieter
is Glass House if only for the fact that the metaphorical, cautionary symbol exists as a point for the listener to grab onto. Bozulich is best when she's beguiling her listeners though. The deep, David Lynch influenced industrial tones on Written In Smoke are harrowing where her voice is vulnerable; the late night, acoustic guitars on the album closer End Of The World leave clear images of a bar closing, candle light, romance or solitude.
It's May now and the sun is shining, even in Portland, Oregon where I listen to
Quieter
for what must be the tenth time. I am going to return to this record, repeatedly, like a kept promise. Perhaps when the shadows lengthen and the skies gray over again. It will become that record to me. I believe when the tear streaks dry and the dust settles,
Quieter
will go down as one of my favorite records of the year. It's durable. It's lasting. It's timeless.