Caitlin Rose – Own Side Now (Names)
Without getting bogged down in the clichés associated with the genre, Rose tastefully echoes country singers of past.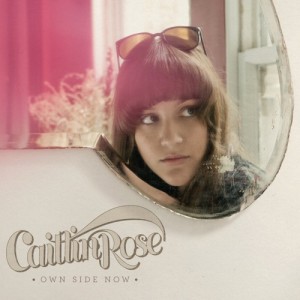 Having made such a deep impression with her debut EP
Dead Flowers
, the arrival of the first full-length album by this thoughtful young lady from Nashville was definitely one to look out for. That EP had effectively set out her stall with her subtle, sweet tones woven against some gritty rock riffs seemingly at odds but, in fact, providing a meticulous mix.
Caitlin's new set starts off in fairly languid style, revealing some anxious experiences about growing up and tales of melancholy. The pains of a young lonely heart run through these songs like a ragged vein. The first single taken from this album, 'For The Rabbits' presents the poppier side of her range, while we really rock into 'Shanghai Cigarettes', where a packet of fags seems to become a metaphor for life and love itself!
There are tasteful echoes of country singers past without getting bogged down in the clichés sometimes associated with that music genre and her choice of material is kept buoyant by the use of some extremely inventive musicianship, quiet where it needs to be but not afraid to pack some power where it is required to add some sharp edges. As previously, Caitlin chooses to cover other musician's material and not just feature her own, a further sign of a mature confidence in what she is doing. In this case, it's Fleetwood Mac's 'That's Alright' which, as ever, makes a respectful nod towards the original while also taking it along her own road.
By the closing track, 'Comin' Up', we're heading for the honky tonk with a blues rock riff ready to take us back home. Caitlin Rose is appearing at the End of the Road Festival, Dorset from September 10 to 12 and it seems likely that members of the audience will be whooping for and applauding appreciatively many of the songs featured here. A class act indeed.