Blondes - Touched (Merok)
Working primarily in a post-shoegaze spectrum; their synth-produced noises are all warm oscillations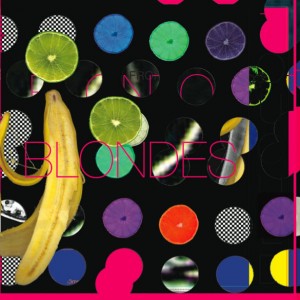 Brooklyn's Blondes are in the wrong genre to be part of the supercool indie set. In a borough known for its increasingly derivative guitar bands, playing electronic music is a statement - one that's likely to be ignored. And it's a shame because
Touched
is probably this year's
Yesterday And Today
. That Blondes have the same knack for elegantly sequencing beats as the Field doesn't hurt, either.
While their beats aren't the focal points of the songs, they're strong and dead catchy, and provide a solid structure for the other tones to orbit around. Blondes work primarily in a post-shoegaze spectrum; their synth-produced noises are all warm oscillations.
This warmth is exemplified in album standout 'Paradise City'. Despite any connotations the title of the track may have, it is closer to an ideal than anything Axl Rose ever sang about. That's to say incomprehensibly blue skies and waters and coconut trees swaying in the breeze. Coming in at under five minutes, it's also the only single-length track. And with its competing rhythms and stomping beat, it's definitely single-ready.
But it also shows on a smaller scale the band's ability to express different movements and complexities within a song; how to build an exciting crescendo, as well as fade out on some strange and beautiful tone.