Black Soul Strangers - Animate (Squeek)
The Irish rock/pop quartet have bought guitar music back with a vengeance, in a phase where perhaps it seems like nothing more than a novelty from the past.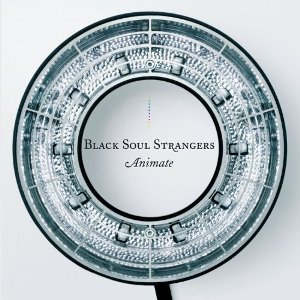 Even before the release of their debut album
Animate
in July, there are lots of music industry big shots pending on this band being the "the next big thing", generating a lot of professional coverage and support. Yet one wonders if this will be the downfall of Black Soul Strangers (BSS), with so much pressure to succeed, could they potentially collapse before they've barely taken off?
A carefully selected production team was certainly a wise move, and the decision to work with producer Tom McFall was nothing short of genius. Like many great producers, McFall (Snow Patrol, Bloc Party, Editors) has left his stamp all over
Animate
, and it sounds fantastic!
It soon becomes obvious why the production team was so crucial, as BSS showcase many influences to McFall's previous work, none more so than in opener 'Panic Sets Direction' and 'Gallows'. Despite starting so eloquently, 'Panic Sets Direction' transcends into a storming rock song, reminiscing Arctic Monkeys harder edged sound, it feels aggressive and perhaps captures BSS style within one; overtones of delicacy, but a hunger for rock at heart. Structurally, 'Gallows' is more of a pop song than the rest of the album, featuring a dark and broody verse that could have been taken of Bloc Party's A Weekend In The City. The vocals seem rather simple in contrast to the rest of the albums poetic laden lyrics, yet it feels almost lazy of singer Barry Gorey to merely repeat the chorus so many times.
Other styles begin to emerge through as the album envelopes, such as in 'Tristia', featuring an unusual opening baring resemblances to electronica a little, before the vocals come in and one begins to realise BSS have established their own recognisable sound. There are some real unusual effects and chimes in this song, and though it's great that they're trying to do something different, one must question whether it works for the track, and in this instance, perhaps not.
'The Haunting', described as "4 minutes of thrilling and bone tingling poetry" is an elegiac masterpiece, and without a doubt one of the best songs of 2010 so far! The melancholic lyrics and vocal melody lament over a pulsating and somewhat tribal drum feel, whilst the textures of the harmonized vocals send shivers down the listener's spine, "it haunts you…"
In the 1988 film Cocktail, Doug Coughlin suggested that "everything ends badly, otherwise it wouldn't end". Yet I like to propose that music defies this. BSS certainly do with 'Harp', a perfectly ethereal composition, majestically signifying the talented work of BSS, before rising up to their heavier rock sound, reminding the audience that they aren't just any new upcoming pop band.
The Irish rock/pop quartet have bought guitar music back with a vengeance, in a phase where perhaps it seems like nothing more than a novelty from the past. Not only do they succeed here, they progress further, pressing and pulling on the waning lines of genre boundaries, embracing the seemingly unlimited possibilities of new technologies and effects. With all the press coverage, track synchronisation to films and a fast building reputation within the industry, it seems inevitable that BSS will do well with their debut album upon its release. Their song's build in dynamics and texture throughout, but the most intricate parts are what stand out to the rest of the album.
Black Soul Strangers Links