Andrew Schartmann: Koji Kondo's Super Mario Brothers Soundtrack 33 1/3 Series
The game changing score for the platform game appraised in the 33 1/3 series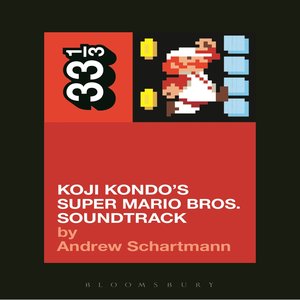 It worked so well, you hardly even noticed it was there. Right? Anyone who toiled countless hours playing Nintendo's seminal, side-streaming adventure game, the one that came included with the console knows that you were hardly aware of the magic working on you.
Because if you played that game (and I know most of you did) you felt the music. As Mario bounced left to right, you bounced along, sweaty palms and all along side of him; when he went underground, the screen going dark in your curtain drawn room, you leaned closer to the screen. Was Mario's search for the princess so intriguing? Not really.
Koji Kondo
, whose score signaled a new herald in game animation through music, was drawing in your 12-year old neurons. What happened on the screen hardly seemed to matter.
Author
Andrew Schartmann
explores Kondo's score in depth, taking a 10,000-foot view of video game music and the economics of the whole industry around the time Nintendo and Super Mario clawed to the head of the class. His writing balances expertise and eloquence. As absurd as it sounds (and believe me, to write) after reading the first
33 1/3
book detailing non-album music, one is left to wonder whether this isn't one of the most important recordings ever.
If the line in the sand on significance isn't some version of "nothing was ever the same after" then yes, this was one of the great watersheds in musical history.