Alvvays: Antisocialites (Transgressive Records)
Sterling second LP from Canadian dream pop quartet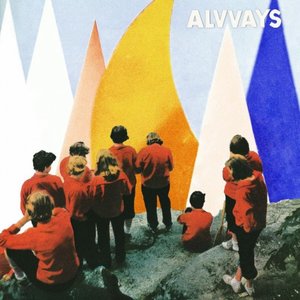 Returning with their highly anticipated second album,
Antisocialites
, Toronto-based
Alvvays
are not to be confused with anything antisocial. At a modest 33 minutes, the band pack a mighty punch with their self-proclaimed 'jangle pop' that's full of straight-talking breakup songs and yearning for love.
Alvvays feel utterly polished fresh off the back of their self-titled debut with dreamy vocals that top an eclectic array of synth and guitar arrangements. In Undertow perfectly encapsulates the sound of the album, opening the record with a wave of shimmering shoegaze. Lead singer Molly Rankin leaves us all devastated with the chorus '
There's no turning back after what's transpired
' with vocals that gush with longing. Each line lingers on and Rankin's voice is even more distinct and mesmerizing than the band's 2014 offering.
Track two, Dreams Tonite, is also fittingly dreamy and seamlessly joins the fold to continue the pure emotional collage that is
Antisocialites
.
Live your life on a merry-go-round
, entertains Rankin, whilst the chorus
If I saw you on the street would I have you in my dreams tonite
demonstrates perhaps how fickle love really is.
Plimsoll Punks injects some new-found life into the record with distorted guitar chords and an infectious and punky percussion backing - a ghostly 8-bit fadeout to boot.
Yet it's Not my baby that will surely become a cult classic for fans of Alvvays. Rankin's sultry vocals are sassy as hell:
Now that you're not my baby I'll go do whatever I want, no need to turn around and see what's behind me - I don't care
'. Maybe we should all consider shedding our ties…
The album rounds off, well-measured, with another head-banger in Lollipop (Ode To Jim) whilst Already Gone and Forget About Life develop into beautifully hazy soundscapes.
Alvvays have produced another stellar effort and it's evident that the band's collective creative juices have all been squeezed into the LP. Rankin even went as far as travelling to Toronto Island during recording, working in an abandoned schoolroom by day and sleeping a few feet from shore at night. 'I carried a small PA on the ferry in a wheelbarrow', she recalls. 'Every morning I would listen to my favourite records on the beach, then I'd write melodies and record demos in the classroom' So maybe that is a little bit antisocial… but Antisocialites remains anything but.