Alice O'Leary – Silver in The Light (Self-release)
In March 2011, Bearded ran a feature on future darling of the music scene Miss Alice O'Leary. Now, we are pleased to announce she is back and with a delightful debut album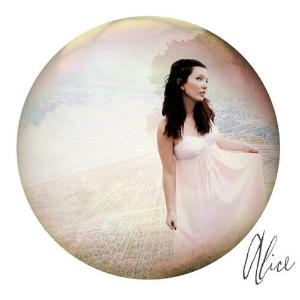 Opening with the sweeping and sweetening 'Blue', Alice eases us in with cherubian vocals and piano keys entwined with beats that emulate softly falling rain. Like a music box that holds a fantasy world inside, its strong hooks and soft clouds working together, this track segues nicely into 'Red Balloon'. Venturing deeper into the fantasy world that is
Silver In The Light
, the staccato beat gives a harder edge to the opening softness, while male and female vocals postulate in duet on necessary evil to obtain goals: "you can't make a boat without felling trees but how you gonna cross the sea? And if you can't cross the sea then you'll never see me."
Thus far, Alice has succeeded in lulling us into a false sense of sugary security. This ends with 'R.O.B.O.T.S.G.O', unutterably futurist, unashamedly industrial in theme, and yet still twinned with the lightening vocals of our musical protagonist. The polarity is framed nicely as she sings sweetly, "I can get a headshot at any range". We are assigned to witness the coming of an army of robots, as the sounds Alice hungrily collects and threads through her creations form a cacophony of juddering electrical limbs.
The jewel in the glittering crown of this record, 'Glass' nicely settles into a symbiosis between brittle beats and yielding rhythmic tremors, as words "you are so like thunder, you follow the bright light" capture the timbre perfectly. Moments of layered vocals harmonise sadness in lyrics: "I should have never let you go". Arresting and bright, it calls the styling of
Ellen Allien
to mind, 'Circle' backing up the resonance, swirling with piano keys and staccato pacing.
'Stars' moves into the ether a little more, with impish swagger and a nursery rhyme delivery. Sweeping chimes that undulate beneath give the impression that pixie dust is being thrown through the sky, illuminating its other audio elements in turn. Drifting us further into space, 'Always Something Different' offers satellite beeps and ripples of a distant drum riff.
For the finale, lyrics "I like nothing between me and the stars" put 'Penny Drop' on our protagonist's roof top, as though looking back over the last two tracks and the space within which we have been floating. A beautiful piano solo entry leads in with the thematic application of raindrops, mapped out in the keys once more as Alice's voice echoes and stretches. Enforcing the other worldly elements once more before fading out on repetition of the words "takes my thought and wipes them clean", there is a sense of everything being tied with a neat ribbon.
This eight-track package of gorgeousness, orchestrated and brought to life by
Alice O'Leary
, holds no dead weight. It is crisp, refreshing and boasts elements of nature and modernity. The result is well worth getting lost in, perhaps by turning out the lights and simply indulging your fantastic side, which Alice no doubt did when she created this record.